Bettina Wagner
DVM, Dr. vet. med. habil. (equivalent to PhD)
Harry M. Zweig Associate Professor in Equine Health
Bettina Wagner is the Principal Investigator.
For more information go to
Faculty Biographies
.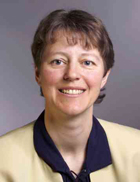 Julie Hillegas
Julie is one of our laboratory technicians. She organizes the lab and carries out a lot of cell culture tasks, such as growing cells for protein and antibody production.

In addition, Julie runs ELISAs, and does some work with horses. For instance, she takes blood samples for vaccination and allergy studies.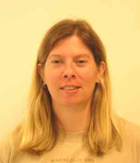 Heather Freer

Heather is a laboratory technician. Her main task is to establish assays for diagnostic purposes using Luminex technology.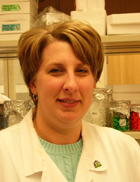 Esther Kabithe

Esther is a laboratory technician. She joined the lab in September 2007.
Esther performs different serological techniques and is also working on multifluid PCR systems for Avian Influenza.
Susanna Babasyan

Susanna joined the lab as a laboratory technician in March 2008.
She performs molecular techniques such as PCR, gene cloning, and protein expression.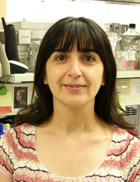 Christine Wimer

Chrissy has been a Post-Doc in the lab since July 2009.
She works on the equine herpesvirus project to characterize innate immune responses during infection with abortogenic and neurogenic strains.