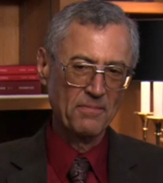 Charles Brainerd
Professor of Human Development
Cornell University
Brainerd's research and teaching have revolved around a single broad theme: the scientific study of human cognition. He has concentrated most extensively on the development of cognitive processes in normal and atypical children, but he has also published considerable research on adult cognition and has taught widely in that area.
---
Charles Brainerd: Interview
Charles Brainerd speaks with Valerie Hans on several issues:
Question 1: Memory Research and Legal Cases
Question 2: Early Reluctance to Permit Courtroom Testimony by Memory Experts
Question 3: Challenges in Using Psychological Experts
Question 4: Agreement and Disagreement among Memory Experts
Question 5: Expert Interviewers and Children's Testimony
Question 6: Statement Credibility Analysis
Question 7: How Does a Lawyer Find an Expert?
Question 8: How Do You Prepare Yourself to Serve as an Expert?
Question 9: What can lawyers do to promote high quality psychological expert testimony?
Question 10: Lawyers and psychological expert testimony
Question 11: The experience of testifying as an expert within the adversary system
---